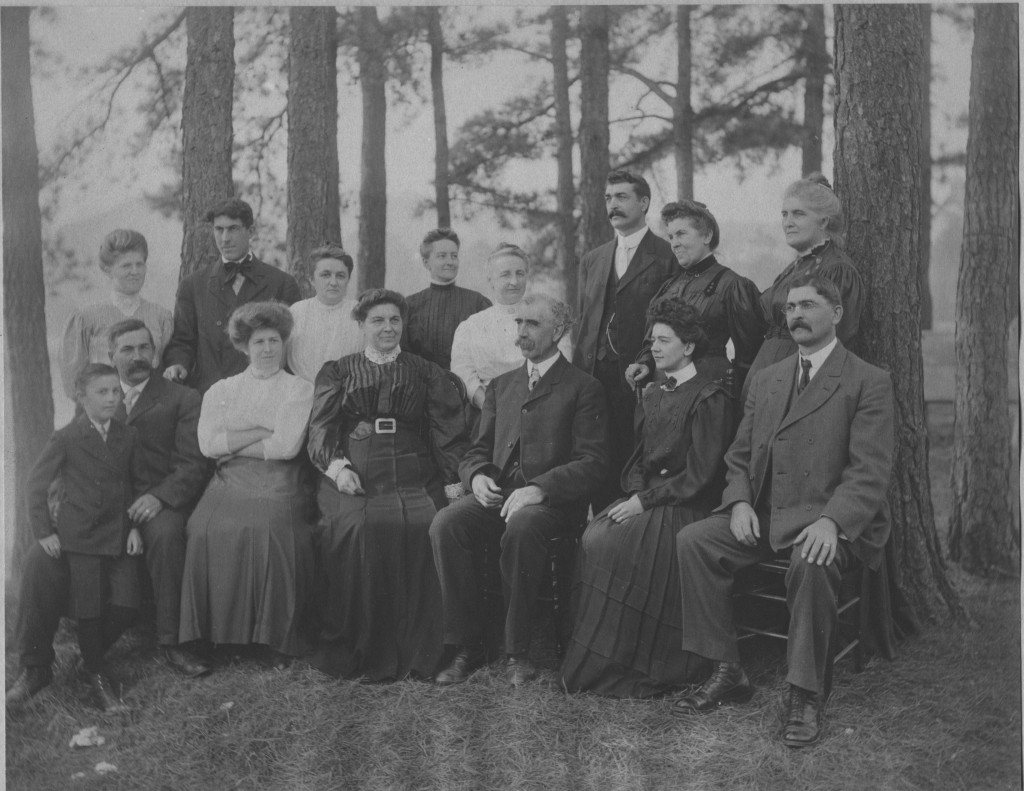 The people in the photo as marked by my grandmother Arvilla  F. B. Warren Nickerson.  Back Row left to right:  Ina (my grandmother's sister), Earle, Aunt Jennie, Aunt Addie, Aunt Rose, Irving, Aunt Frances, Nano (Arvilla's boy's name for their grandmother Harriette Forrest Warren.)
Front Row, left to right:  "young Isa" (sp), Newell (who with David Knowles I believe built the Peak House on Chocorua), Arvilla (my grandmother), Aunt Emma (I have some of her writing), Uncle David (Knowles?), Mabel, Uncle Isa (Isaiah).
File information:
File name: Forrest Family 15.jpg
File format: JPEG, 300 dpi, 1.46 MB
File size: 2867 x 2217 pixels
Item information
Black and White Photograph
Date: undated, est. 1890s
Size: unknown
The digital file of this photograph was provided by Dan Nickerson, a direct descendant of the Forrest family. Scanned by Dan Nickerson, July 15, 2014 from original photo in private collection.